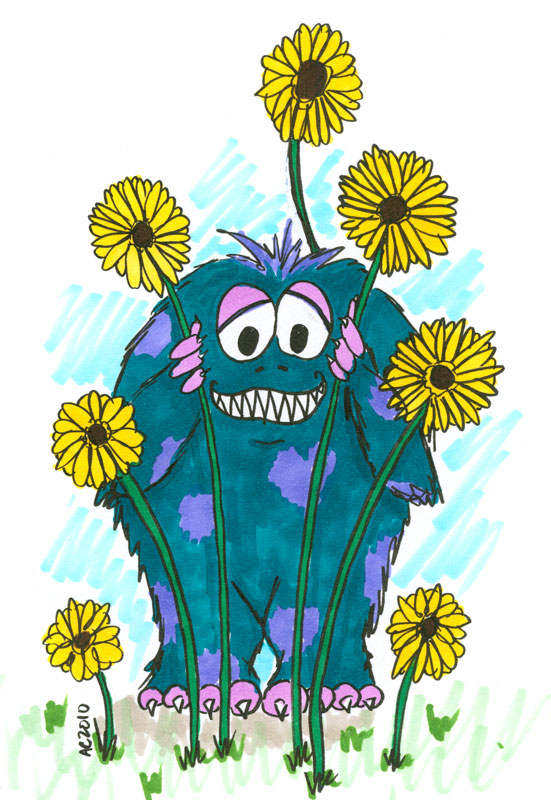 Everyone has Monsters.
They're those voices in your head that whisper discouragement and negativity, those stucknesses and blocks and fears that keep us from moving forward. I've got a few of my own, and I bet you do, too.
The little guy on the left there is one of my Monsters — he just wants to be friends, but his big scary teeth can get in the way of safe snuggling. Still, having seen him out in the light, I know he doesn't really mean any harm.
The brilliant Havi Brooks has an awesome-looking new product in the works: The Monster Manual and Coloring Book*. And I really, really want it! But it's tax time and money is tight, so I'm doing a limited-edition offering to help fund my own Monster adventures:
Draw Your Monster
We've all got our Monsters, real and imaginary. Do you have lurking fears that you'd like to bring out into the light? Is your dog sometimes a wicked creature? Do you just really want a cartoon of a cute monster?
I've got you covered!
For $59, you, too, can have your very own Monster — I'll even mail you the original, or a high-quality print if we end up going digital.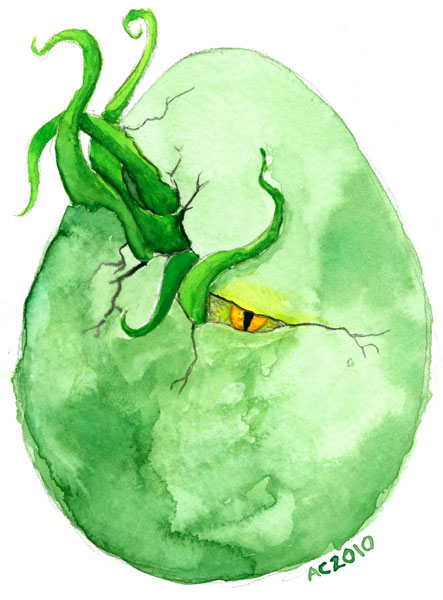 What I'll need to get started:
A snail mail address for your original monster to be mailed to you.
To talk about your Monster! If you've already got a vision of your Monster, great! If not, we can email back & forth until we have a clear idea of your Monster's form. Questions to start with:

Fuzzy? Lizardy? Bat-winged? Multi-eyed? Insectoid? Tentacley? Fog? Wall? Creeping Black Void?
Is your Monster growling, hiding, making puppy eyes? Sheltering, blocking, posing nonchalantly?
Color preferences?

Generally speaking, I will decide the medium (ie, pen and ink, watercolor, whatever) based on the special needs of your Monster.
I've temporarily reopened commissions for these — if you'd like one, just buy my Be a Cartoon package and let me know you want a Monster instead.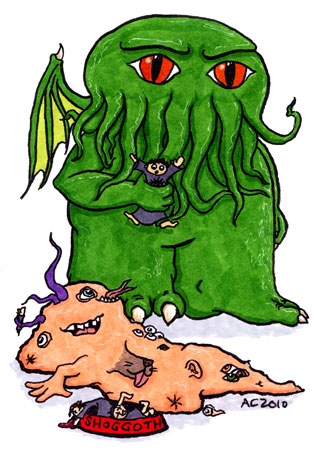 *Not an affiliate link so there nyeah.
Comment by tami — May 2, 2010 @ 6:11 pm

love the blue flowery guy at the top of the post!

i just ordered my monsters coloring book and manual this weekend. it is nothing short of brillant.
RSS feed for comments on this post.
Sorry, the comment form is closed at this time.